What We Buy
We buy GOLD, SILVER & COINS in the OKANAGAN
Canadian Silver Coins
We purchase Canadian circulated silver coins from 1966 & prior, 1967 and non magnetic 1968 coins. Along with Montreal Olympic sterling silver coins, and commemorative silver dollars.
World Silver Coins
We are interested in silver coins of all purities from all over the world. This includes British, Australia and new Zealand coins, Moscow, Munich, Austria Olympic silver coins, Mexican, Panama & German just to name a few.
USA Silver Coins
We buy all USA silver coins including circulated coins prior to 1964, Morgan dollars, Peace dollars, and Kennedy half dollars from 1965-1970.
Mint Silver Coins
We purchase silver coins and medallions from the Mint. This includes the Royal Canadian Mint, Franklin Mint, US Mint, Perth Mint, and The Royal Mint. 
---
Canadian Gold Coins
We buy all Canadian gold coins including the 1967 $20 Centennial gold coin, $100 & $200 dollar coins, Newfoundland $2 coins, 1912-1914 $5 and $10 gold coins and more.
World Gold Coins
We purchase a wide variety of gold coins from around the world including the South African Krugerrand, Mexico 50 gold Pesos, gold Sovereigns and many more.
USA Gold Coins
We purchase all gold coins from the USA including the $20 gold Liberty, gold Eagles, Saint-Gaudens, Indian head gold coins, and more.
Mint Gold Coins
We buy many gold coins from various mints around the world. These include coins from the Royal Canadian Mint, US Mint and the Austria mint. 
---
We Buy Sterling Silver
Gold Okanagan purchases sterling silver in a variety of forms. This includes antique sterling silver, sterling silver flatware, plates and platters, tea & coffee sets, sterling silver candle holders and more. Please note that we do not purchase any silver stamped Mexico 925 or any silver plated items, such as EPNS, IS, Community plate, Rogers, EP, EP copper and Sheffield Reproduction.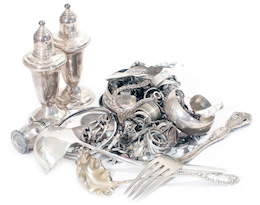 ---
We Buy Karat Gold Jewellery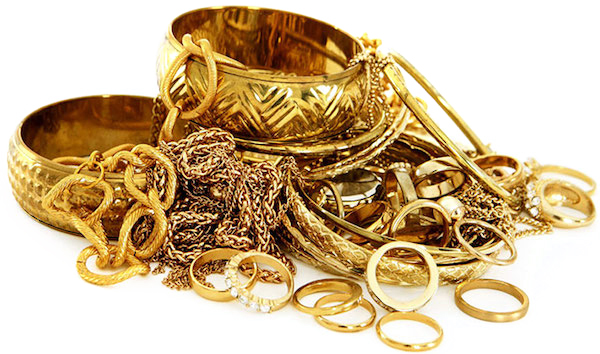 We buy broken or unwanted gold jewellery of all karats. This includes 8kt all the way to 24kt. We also purchase placer gold, gold nuggets, flakes and even dental gold. Please note that we do not purchase any plated gold. This includes items marked GF, 1/20, RG, HGE, GE and GS. If you are unsure if your item is plated or not, please refer to our FAQ page to find out.