---
Welcome to Okanagan's Gold Buyers

Why choose Gold Okanagan
We do house calls.
Fully transparent. Our prices are listed here, so you know exactly what you will be paid.
Our appointments are on your schedule. Based in Osoyoos BC, contact us to make an appointment.
If you need a quote on your gold, silver our quotes are ALWAYS no obligation & FREE.
We are fully licensed in all the communities we serve, accredited, and have clear backgrounds; all of which have been vetted by the Better Business Bureau.
Exceptional customer service with a high rate of satisfied customers and referrals.
---
Karat Gold Jewellery Prices

| Item | Our Buy Price(CAD per gram) |
| --- | --- |
| 9kt Gold (purity 37.5%) | $23.02 |
| 10kt Gold (purity 41.7%) | $25.60 |
| 12kt Gold (purity 50.0%) | $30.70 |
| 14kt Gold (purity 58.5%) | $35.92 |
See More Prices

Gold Bar & Coin Prices

| Item | Our Buy Price(CAD) |
| --- | --- |
| 1 oz Gold Bar | $2,241.31 |
| $100 Gold Coin 14kt (1976/1987-2003) | $477.69 |
| $200 Gold Coin 22kt (2004-date) | $900.80 |
| $10 Gold Coin Liberty/Indian Head | $923.33 |
See More Prices

Silver Bar & Coin Prices

| Item | Our Buy Price(CAD) |
| --- | --- |
| 80% Silver | $0.54 |
| 1oz Silver Maple | $27.33 |
| 10 oz Silver Bar | $267.67 |
| Morgan and Peace Dollars (per $1 face value) | $18.54 |
See More Prices
Prices as of 2022-05-24 19:43 PST. To update price, or if nothing appears, please refresh the page.
At Gold Okanagan we strive for customer satisfaction. If you have changed your mind about a sale to us, please contact us within 2 business days and we will return your sale.
---
Cryptocurrency Prices
We accept Cardano (ADA) as payment for precious metal purchases.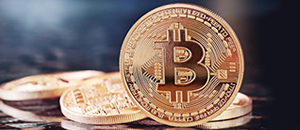 Bitcoin Price (BTC)
$0.00 CAD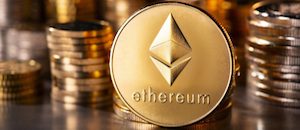 Ethereum Price (ETH)
$0.00 CAD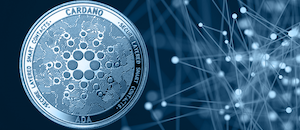 Cardano Price (ADA)
$0.00 CAD
---
---
About Us
Laszlo has been in the business of precious metals for over 20 years. His dedication to providing a transparent service has proven loyalty in customer satisfaction. It is the goal of Gold Okanagan to build long-time relationships with those we serve through outstanding service and customer care. As a continuing commitment to ethical business practices, we are accredited by the Better Business Bureau, hold an Inter-Community Business Licence and we are the only business of our kind in the Okanagan to display what we pay. Providing a clear, and transparent value is the backbone of Gold Okanagan.
In addition to his knowledge of gold and silver, Laszlo holds a diploma as a Numismatic Scholar from the Florence Schook School of Numismatics, which is a part of the  ANA (American Nusmanatic Association).
Gold Okanagan works with a variety of customers; our client list includes private citizens, antique shops, jewelers, pawn shops, dentists & denturists, coin dealers & collectors, along with traveling gold buyers/silver buyers.
---
Contact Us
We are located in Osoyoos B.C. and operate by appointment only. Please call Laszlo at  250-408-4680 to schedule an appointment or drop us an email at goldokanagan@gmail.com. We are available 7 days a week from 10am to 5pm.
---
Areas We Serve:​
Osoyoos, Oliver, OK Falls, Penticton, Summerland, Peachland, West Kelowna, Kelowna, Lake Country, Vernon, Armstrong, Salmon Arm, Keremeos, Rock Creek, Grand Forks, Castlegar, Trail, Nelson, Kamloops, Merritt
---
Privacy Policy
This Privacy Policy is applicable to Gold Okanagan and sets out our policy on the gathering and use of information on this site. Gold Okanagan complies with Canadian Federal and Provincial Privacy Laws and Regulations including the Personal Information and Electronic Documents Act.
Although you are not required to register to access our site, you may be asked to provide us with personal information when you visit certain sections of our site, such as this contact form. Your use of our sites signifies your acknowledgement and consent to our Privacy Policy. Gold Okanagan will not disclose personal information that you provide on its site to any third parties.